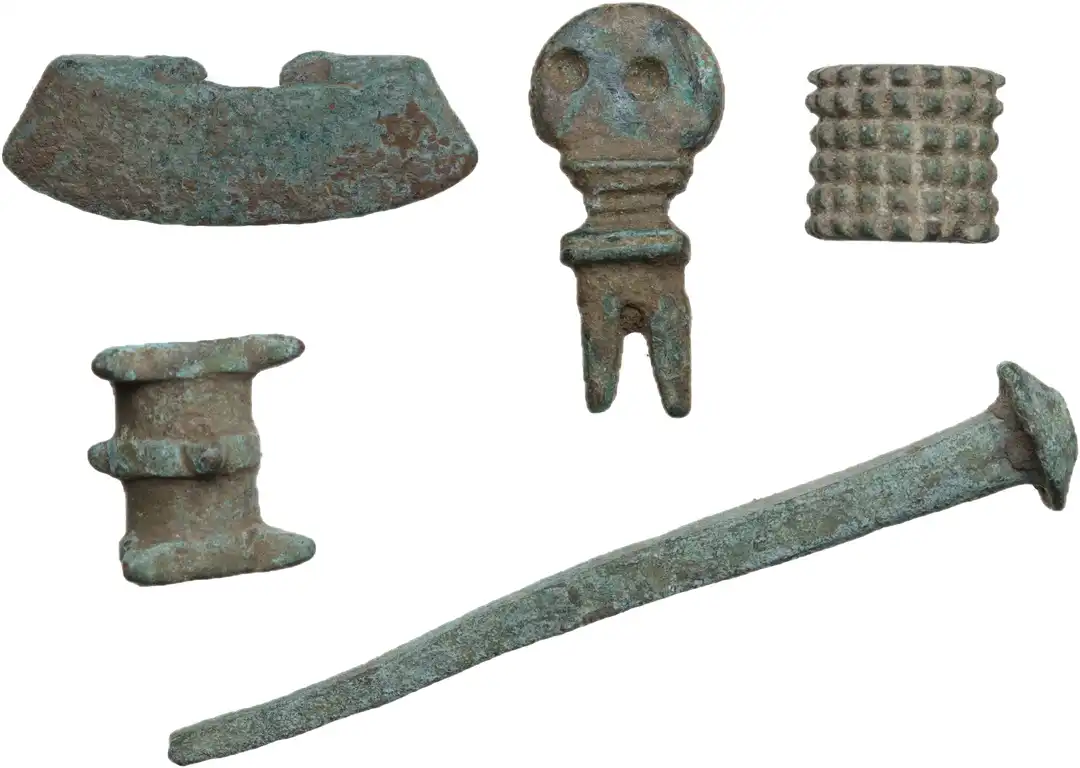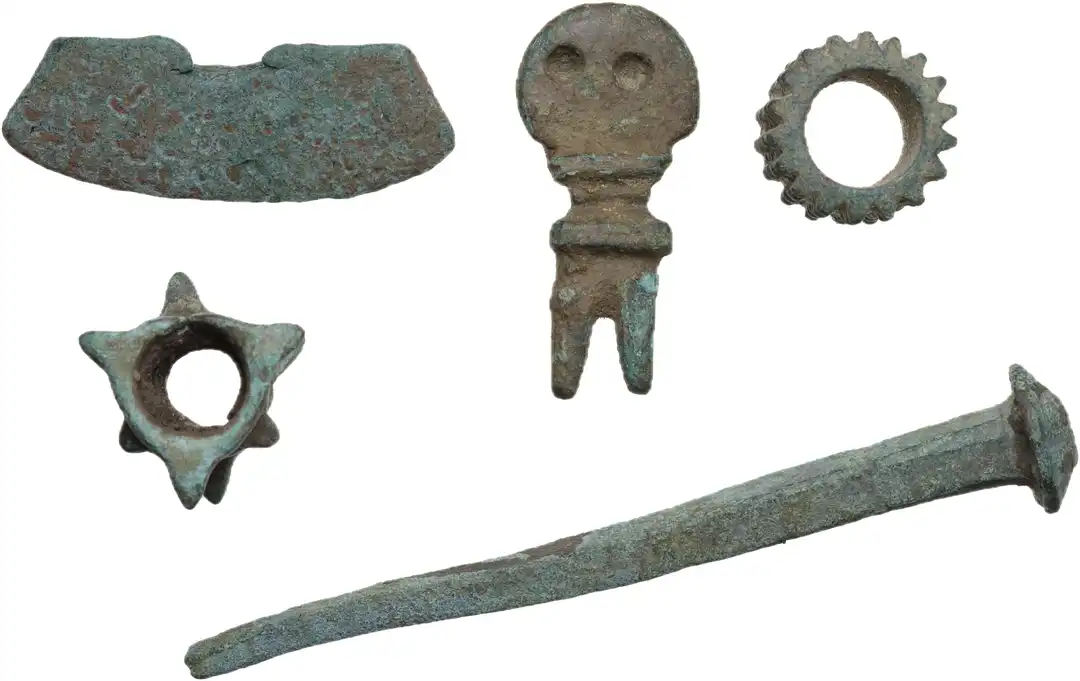 Lot 970:
ITALIC AND ROMAN BRONZES
Italic cultures, c. 4th century BC - 3rd century AD
Lot of five bronze items, including: two italic reins tensioners, a big roman nail, two curious objects, probably a stylized figure and an aes formatum.
Dimensions: from 17 to 92 mm.
Interesting study lot.
Start price € 80
Current price € -
Minimum bid: € 80
Bids: -