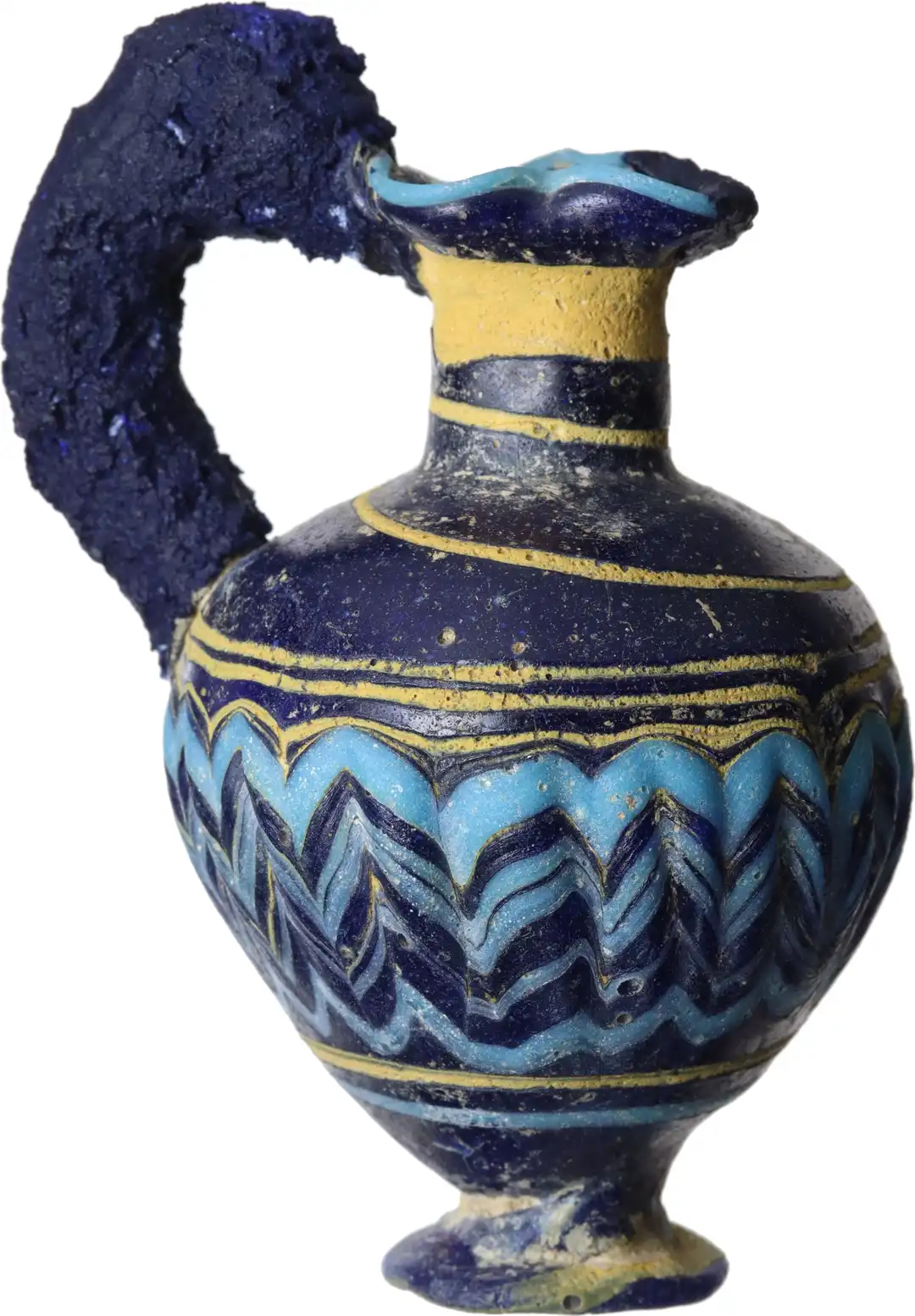 Lot 962:
PUNIC MULTICOLOR OINOCHOE
Punic world, c. 6th century BC.
Small oinochoe in multicoloured glass paste. Three-lobed mouth, cylindrical neck, ovoid body, short trumpet foot. Decoration with horizontal bands and vertical blue and yellow spikes on a blue background.
Height (preserved): 81 mm.
Object of great charm with beautiful iridescence typical of antique glass. Part of the lip and handle missing and reconstructed, slightly porous surface.
The production technique for these glass paste vessels is very interesting: a terracotta core was made to serve as a base for the application of the glass paste. This was then fixed to the end of a rod or pole. Thus prepared, it was immersed in a container of molten glass and rotated on a smooth, lithic or metal slab so as to obtain a smooth surface. The mouth and foot were moulded and the handles were applied, probably with the use of tongs; the decoration was threaded, perhaps with the help of a pointed instrument, onto the still hot and fluid base.
Start price € 500
Current price € -
Minimum bid: € 500
Bids: -