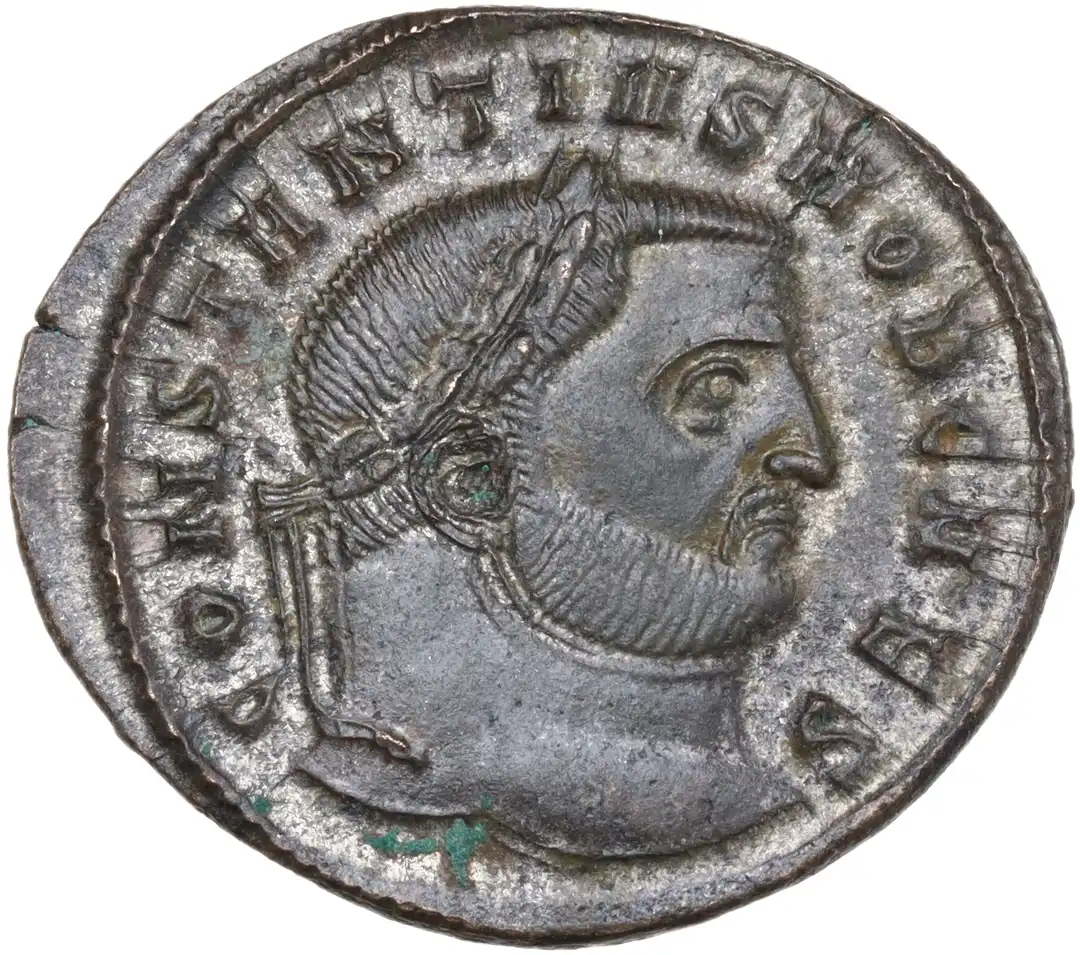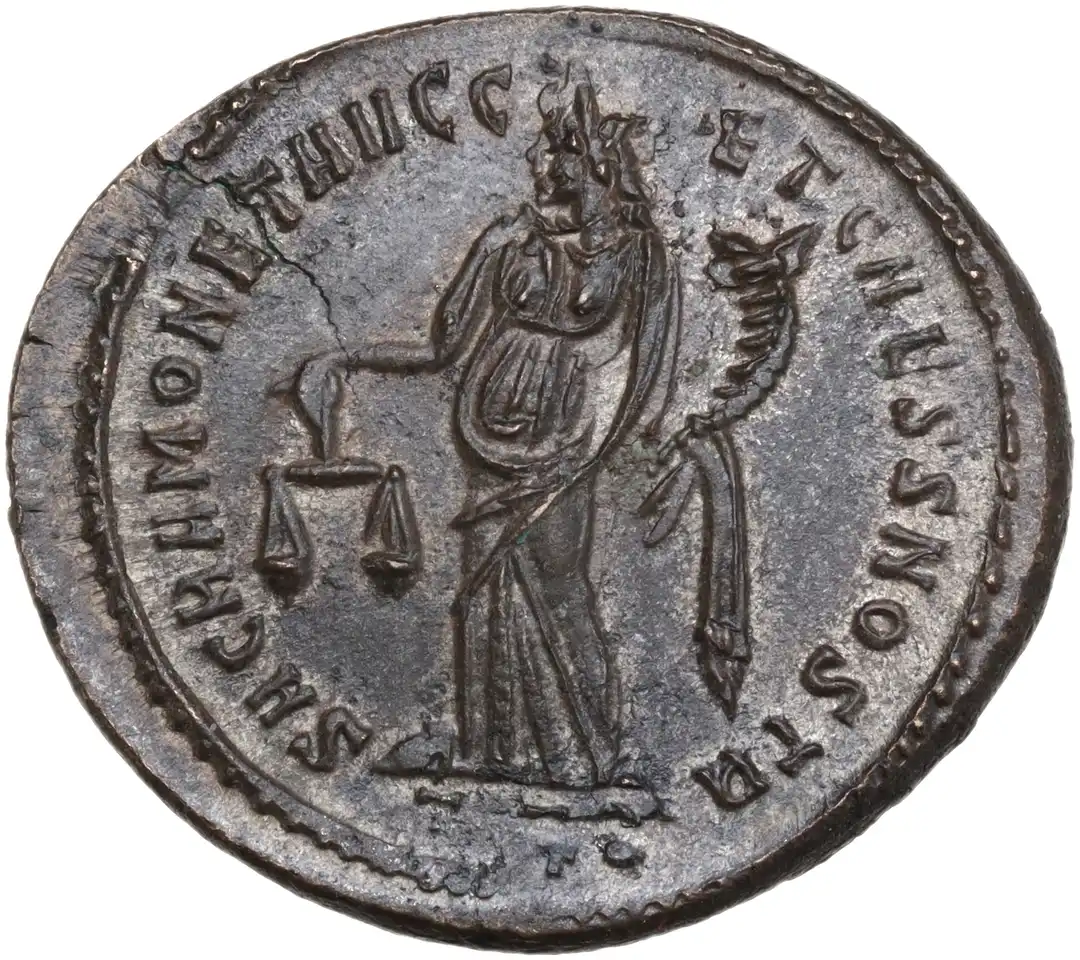 Lot 710:
Constantius I Chlorus (293-306).
AE1, Ticinum mint, 300-303.
Obv.
CONSTANTIVS NOB CAES. Head of Constantius Chlorus, laureate, right.
Rev.
SACRA MONET AVGG - ET CAESS NOSTER. Moneta, draped, standing left, holding scales in right hand and cornucopiae in left hand.
RIC VI Ticinum 44a.
9.20 g.
28.00 mm.
About EF.
Start price € 70
Current price € 70
Minimum bid: € 75
Minimum bid increment € 5
Bids: 1