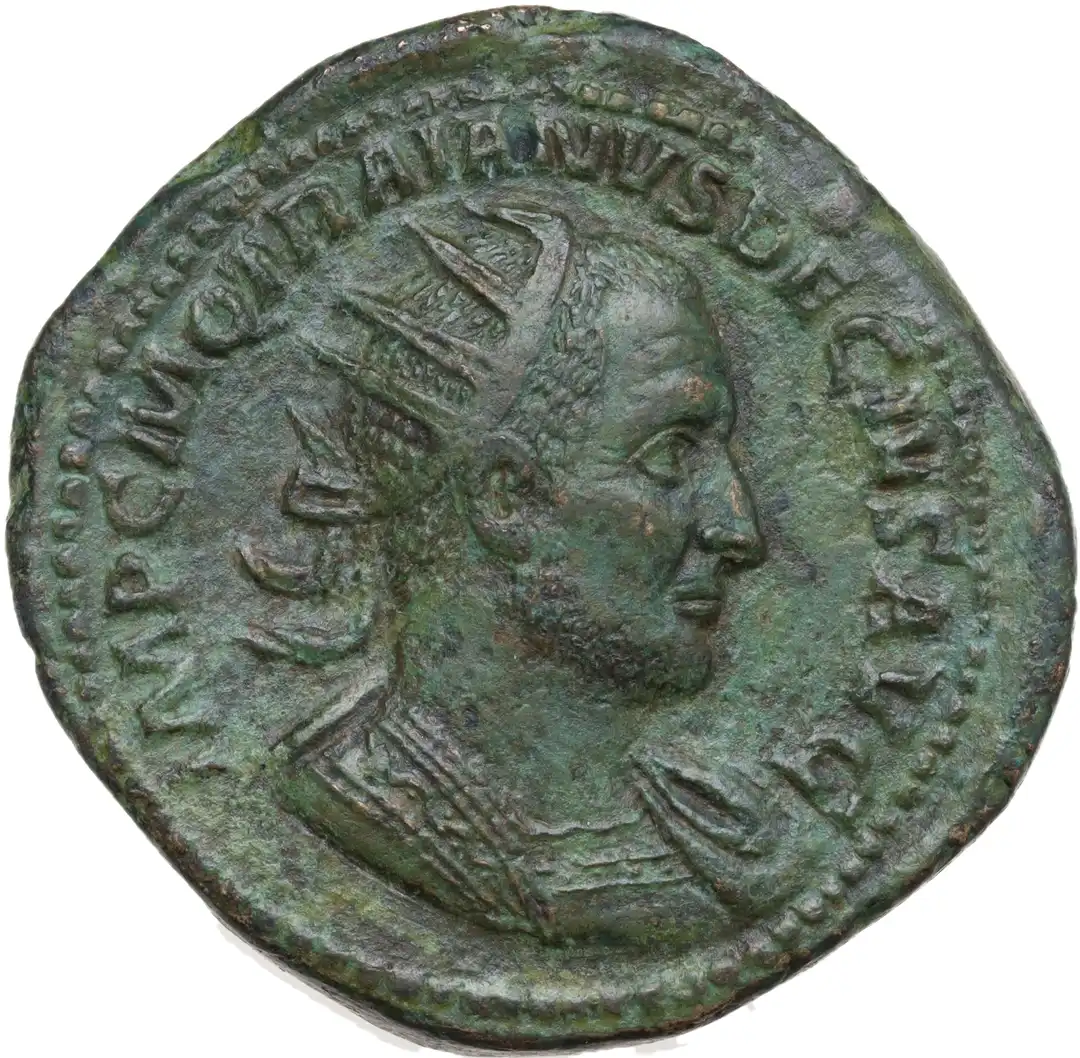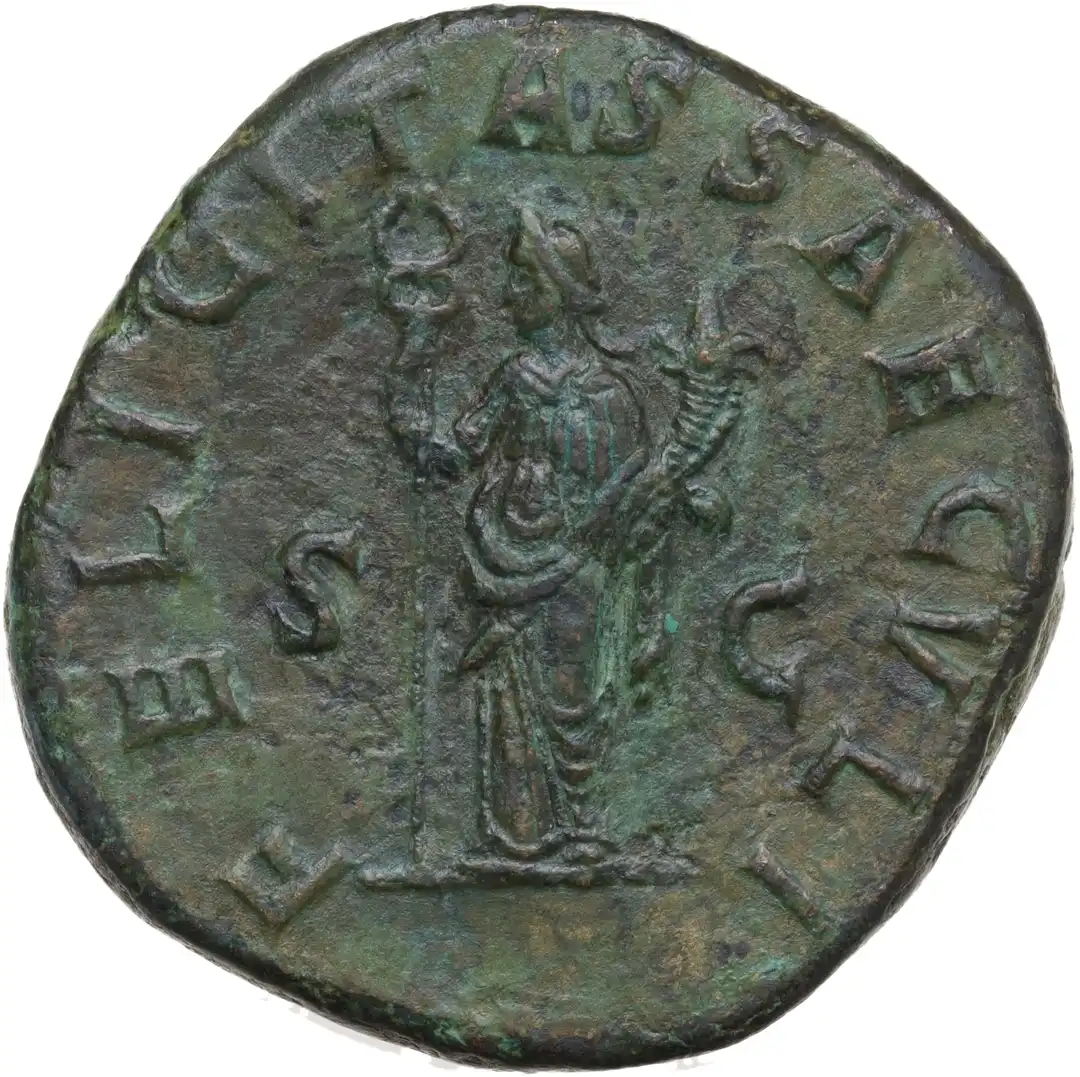 Lot 689:
Trajan Decius (249-251).
AE Double sestertius, Rome mint.
Obv.
IMP C M Q TRAIANVS DECIVS AVG. Bust of Trajan Decius, radiate, cuirassed, right.
Rev.
FELICITAS SAECVLI S C. Felicitas, draped, standing left, holding long caduceus in right hand, and cornucopiae in left hand.
RIC IV Trajan Decius 115A.
38.53 g.
37.50 mm.
Green patina. A rare denomination in excellent quality.
EF.
Start price € 2,000
Current price € -
Minimum bid: € 2,000
Bids: -