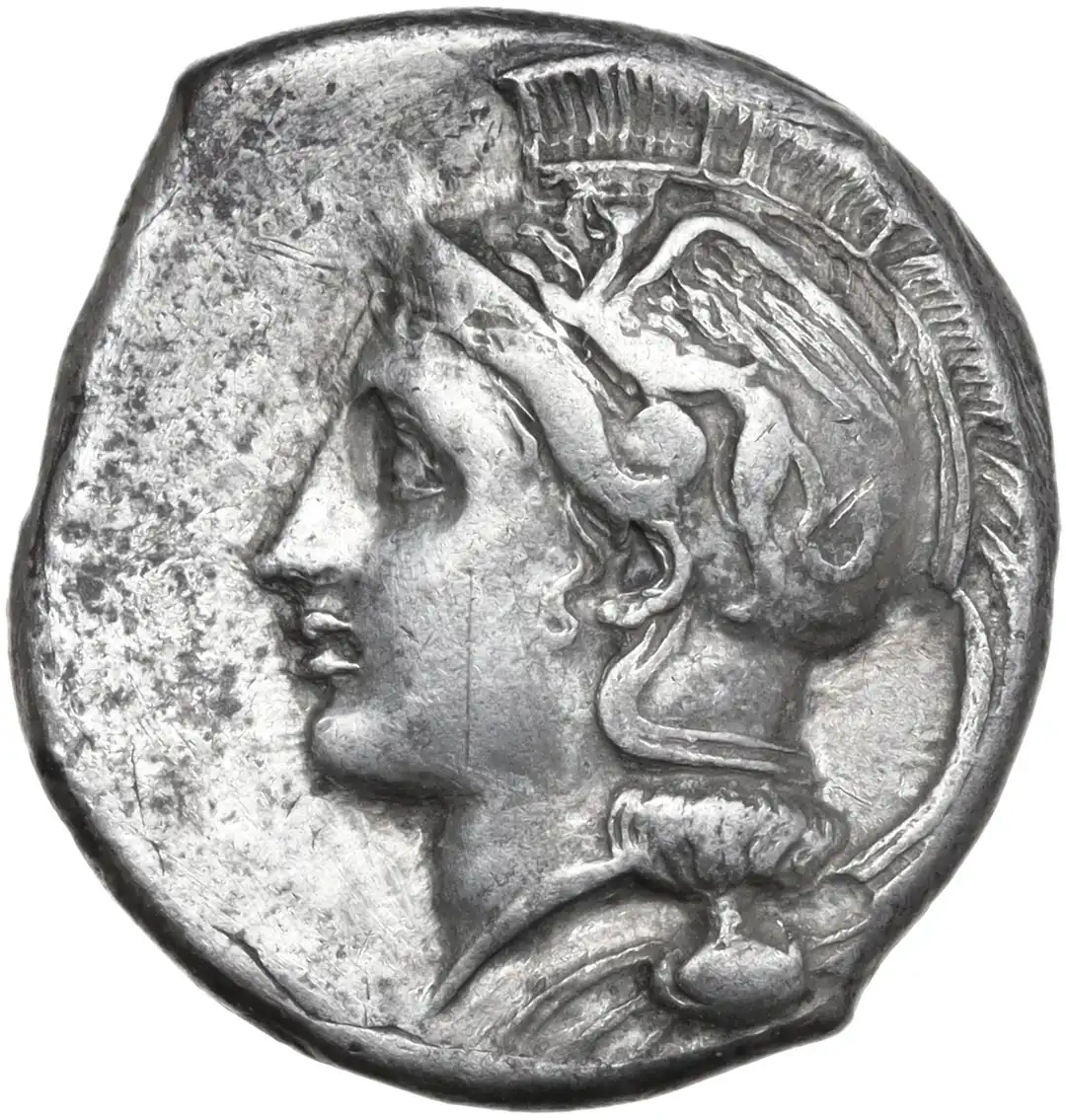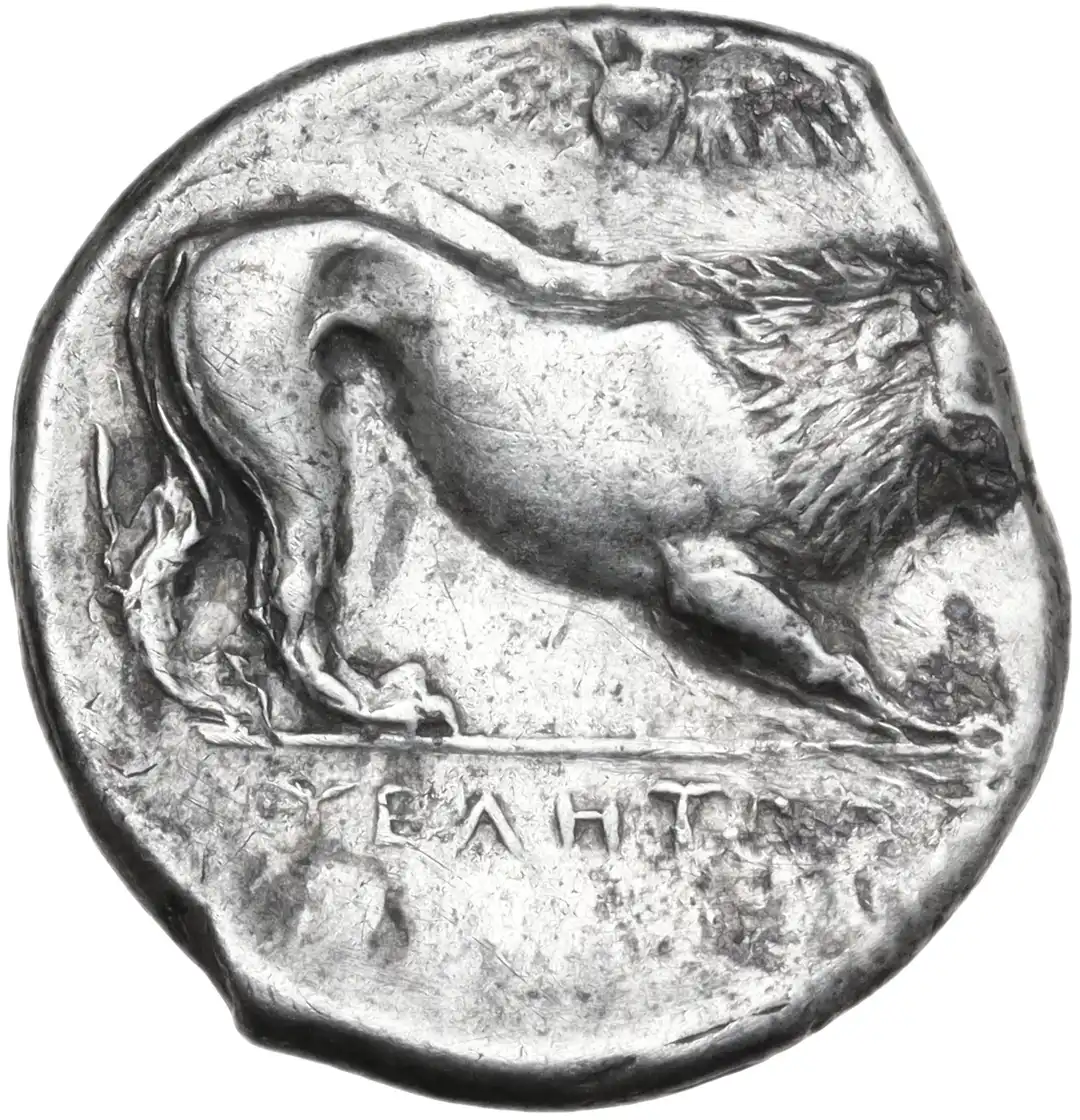 Lot 52:
Greek Italy.
Northern Lucania, Velia.
AR Nomos, c. 400-340 BC.
Obv.
Head of Athena left, wearing crested Attic helmet decorated with griffin.
Rev.
Lion standing right; in exergue, ΥHΛΕΤΩΝ.
HN Italy 1281.
7.23 g.
21.50 mm.
A choice example, well centred and nicely toned. Cleaning marks.
Good VF.
Start price € 100
Current price € 160
Minimum bid: € 170
Minimum bid increment € 10
Bids: 7