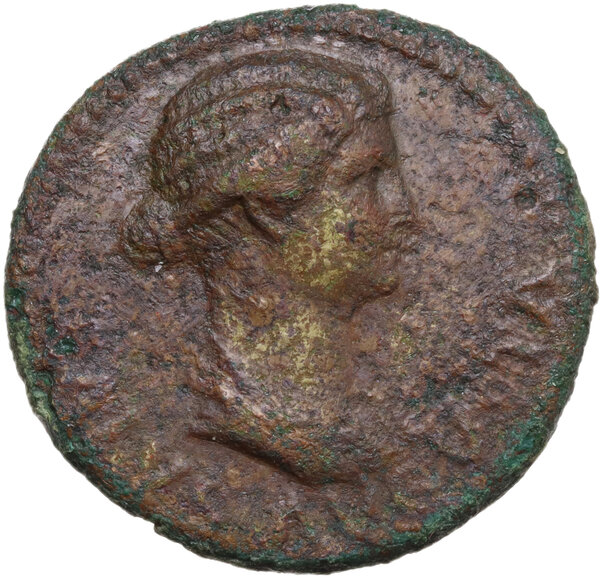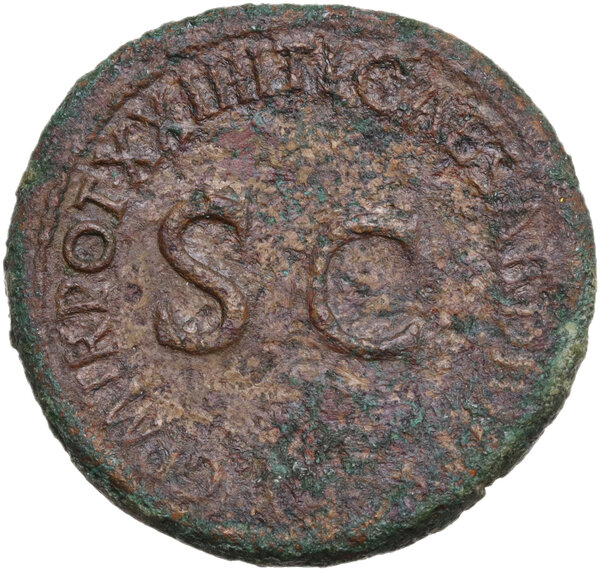 Lot 764:
Julia Augusta (Livia), Augusta, (14-29).
AE Dupondius. Rome mint. Struck under Tiberius, AD 22-23.
Obv.
Bareheaded and draped bust of Julia Augusta (Livia) as Salus Augusta right, wearing waved hair and fastened in a knot at the back.
Rev.
Legend surrounding large S C.
RIC I (2nd ed.) (Tib.) 47.
13.20 g.
28.50 mm.
About VF.
Start price € 100
Current price € 130
Minimum bid: € 140
Minimum bid increment € 10
Bids: 4