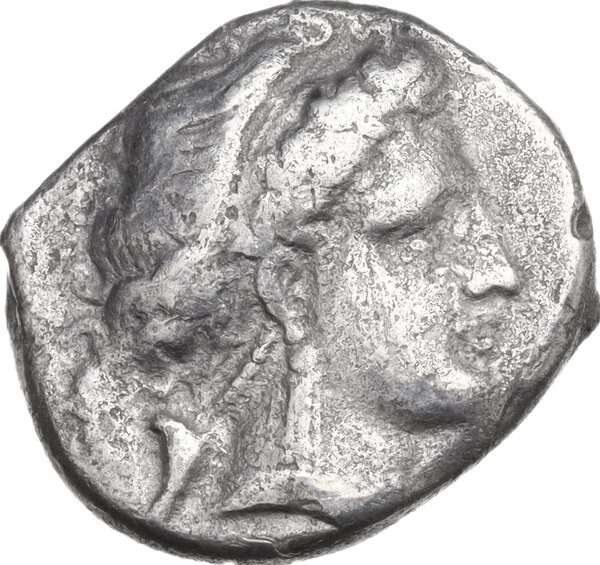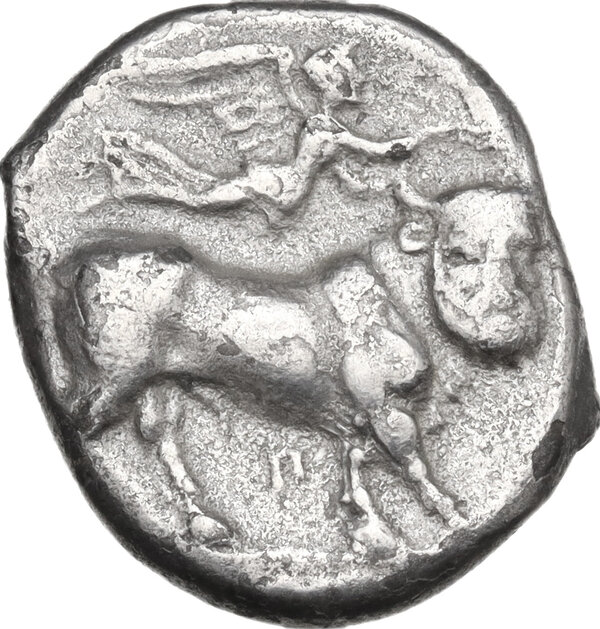 Lot 16:
Greek Italy.
Central and Southern Campania, Neapolis.
AR Nomos, c. 300-280 BC.
Obv.
Head of female left; behind, cornucopiae; [before, letter].
Rev.
Man-headed bull standing left, head facing; above, Nike flying left, crowning him with wreath; below, Π; [in exergue, ΝΕΟΠΟΛΙΤΩΝ].
HN Italy 579; HGC 1 453; SNG ANS 366; Graziano 125 or 127.
7.08 g.
19.50 mm.
R.
About VF.
Start price € 80
Current price € 90
Minimum bid: € 95
Minimum bid increment € 5
Bids: 3

a