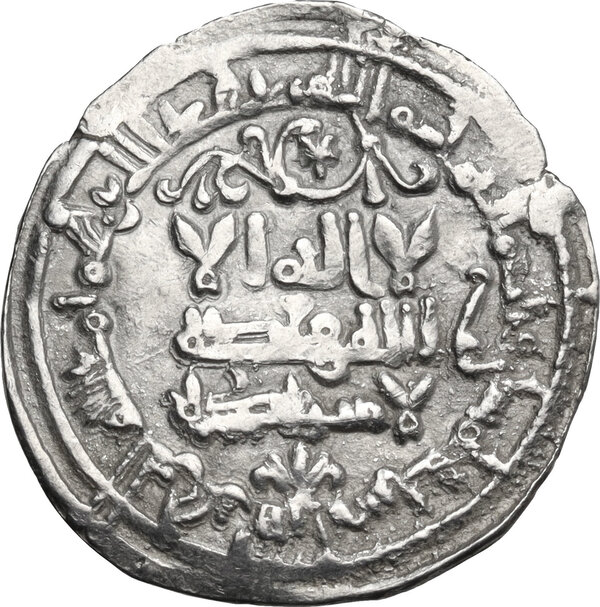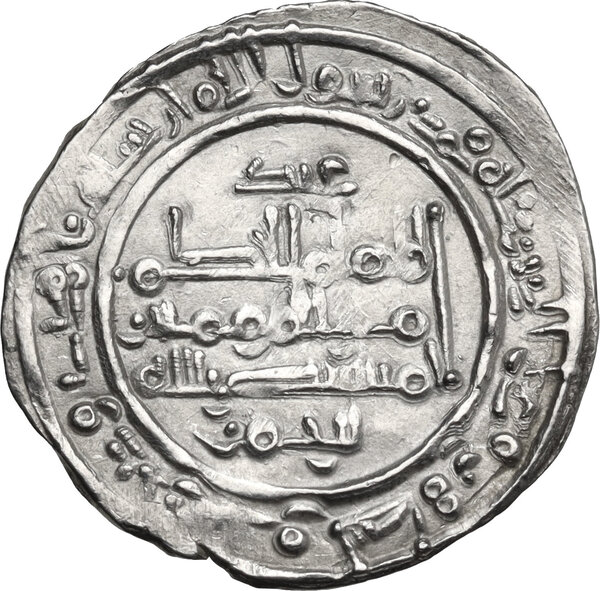 Lot 859:
Umayyads of Spain.
al-Hakam II (350-366 AH / 961-976 AD).
AR Dirham, Madinat al-Zahra mint, 352 AH.
D/
Kalima in three lines; mint and date formula around.
R/
Name and titles in three lines; citing 'Abd al-Rahman; Qur'an IX, 33 around.
Vives 450; Album 352.2.
2.20 g.
22.50 mm.
VF.
Start price € 25
Current price € 40
Minimum bid: € 45
Minimum bid increment € 5
Bids: 4