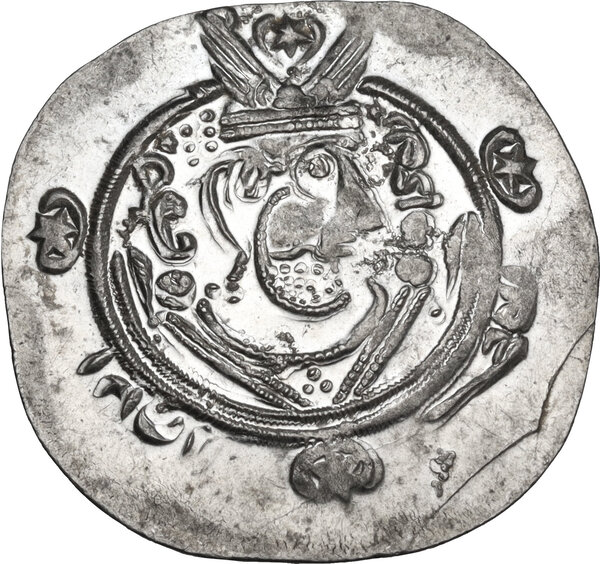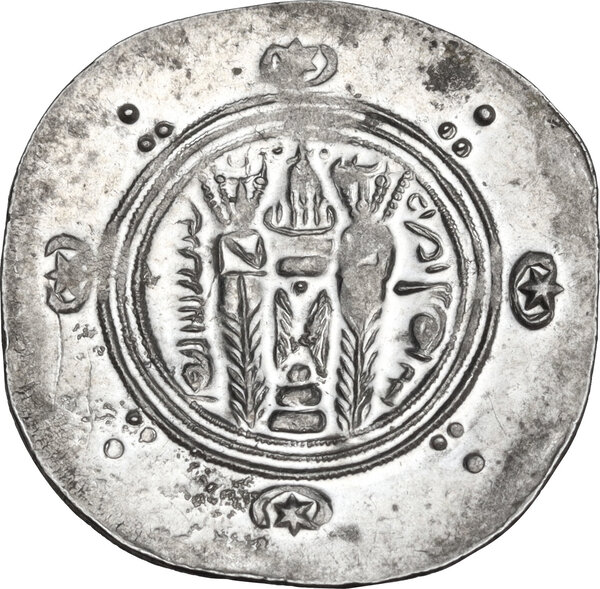 Lot 855:
The Abbasid Caliphate.
Abbasid Governors of Tabaristan, Anonymous Afzut type.
AR Hemidrachm, Tabaristan mint, dated PYE 131 (166 AH).
D/
Sasanian-style bust right.
R/
Sasanian fire altar set on three steps, flanked by two attendants.
Album 76; Walker, Arab-Sasanian, p. 154, 302.
Light scratch on obverse margin.
Good VF.
Start price € 30
Current price € 35
Minimum bid: € 40
Minimum bid increment € 5
Bids: 3