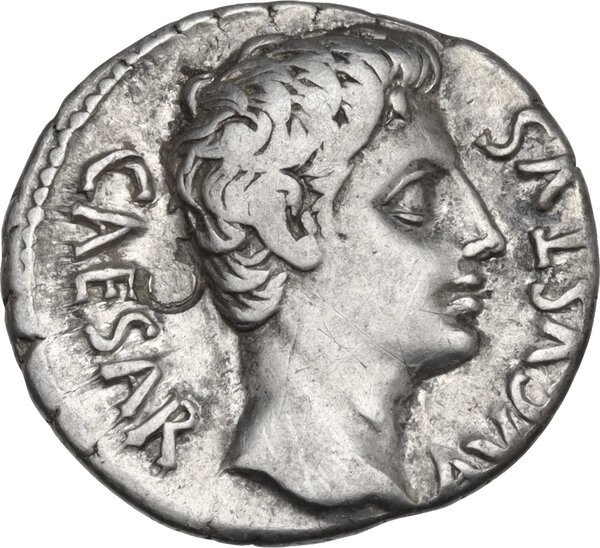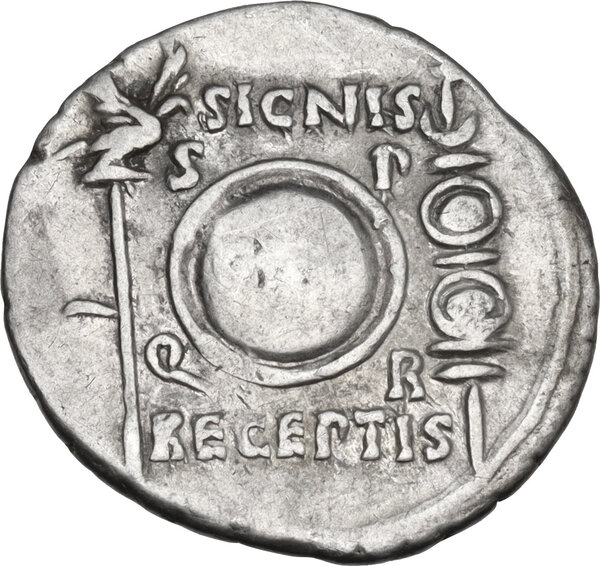 Lot 542:
Augustus (27 BC - 14 AD).
AR Denarius. Uncertain Spanish mint (Colonia Patricia?), c. 19 BC.
Obv.
CAESAR AVGVSTVS. Bare head right.
Rev.
SIGNIS RECEPTIS. Round shield [inscribed CL•V (clipeus virtutis)]; aquila and signum flanking, S P Q R around.
RIC I (2nd ed.) 86a.
3.70 g.
19.00 mm.
Banker's mark on obverse. Minor cleaning marks.
VF.
The clipeus virtutis, a shield of valor, was presented together with laurel branches to Octavian by the Roman Senate in January of 27 BC in commemoration of the Battle of Actium.
Start price € 200
Current price € 460
Minimum bid: € 480
Minimum bid increment € 20
Bids: 12