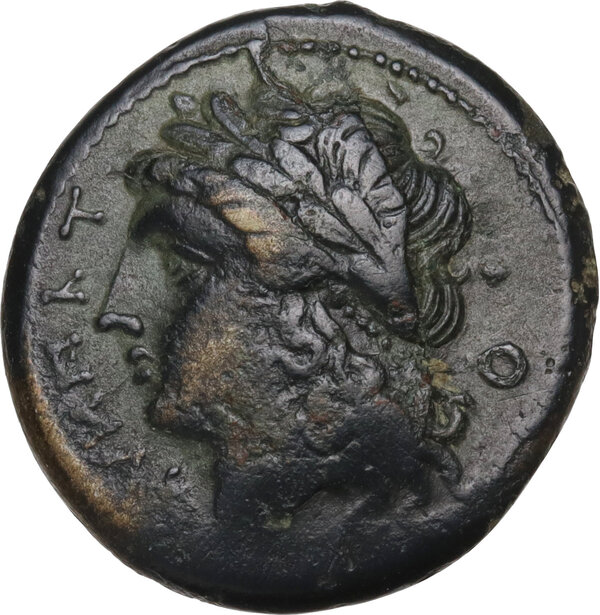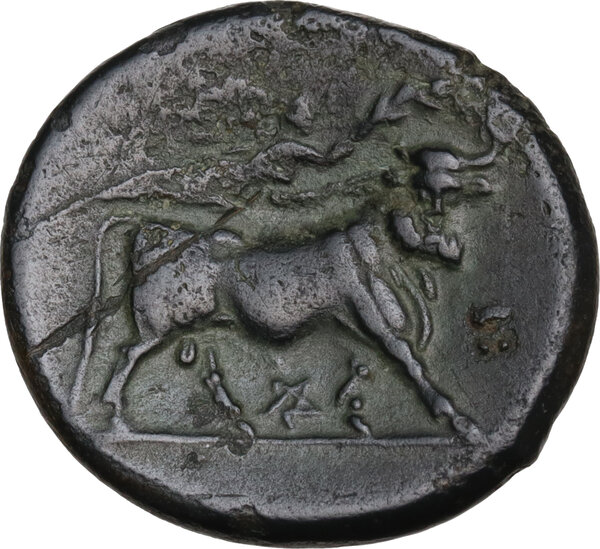 Lot 14:
Greek Italy.
Samnium, Southern Latium and Northern Campania, Teanum Sidicinum.
AE 21 mm, 265-240 BC.
Obv.

Head of Apollo left, laureate.
Rev.

Man-headed bull right, head facing; above, Nike flying right, crowning bull; below, pentagram.
HN Italy 455.
578.00 g.
21.00 mm.
Attractive dark green patina.
About EF/Good VF.
Start price € 40
Current price € 65
Minimum bid: € 70
Minimum bid increment € 5
Bids: 5