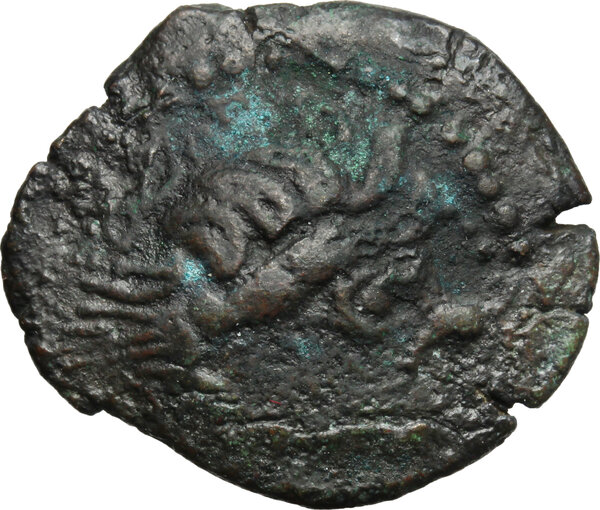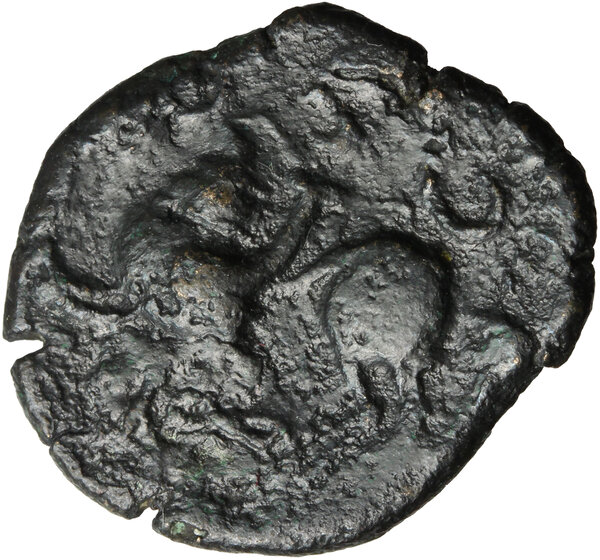 Lot 5:
Celtic World.
Celtic, Eastern Europe.
Debased AR Tetradrachm, c. 2nd century BC.
Celticized laureate and bearded head of Zeus right.
/
Stylized rider on horseback left; crescent behind.
Cf. Göbl, OTA pl. 36, 442/2; cf. Castelin 1339.
7.60 g.
24.00 mm.
RR.
Very rare. Blackish patina, turquoise spots on obverse.
VF.
Start price € 50
Current price € -
Minimum bid: € 50
Bids: -