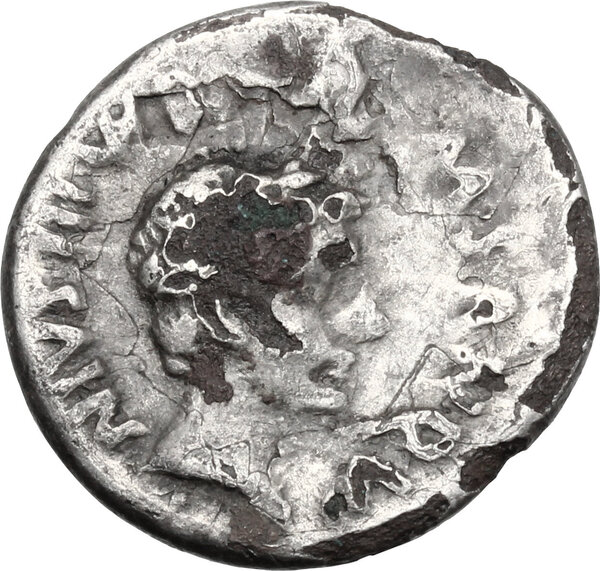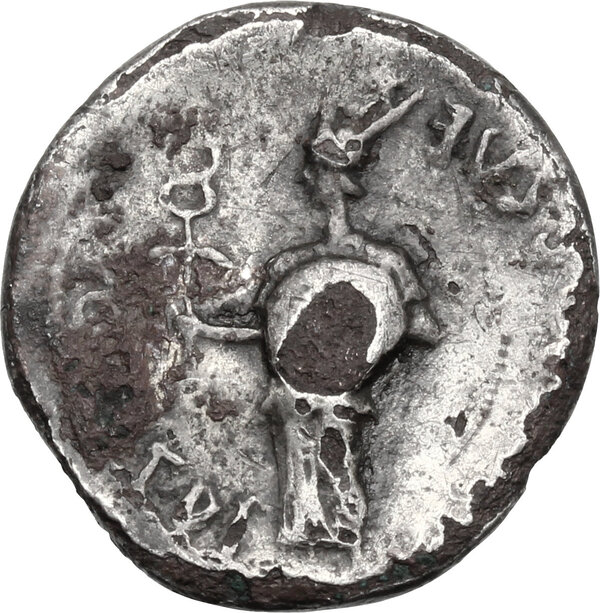 Lot 332:
Augustus (27 BC - 14 AD).
Fourrée Denarius. Rome mint. M. Sanquinius, moneyer. Struck 17 BC.
Herald of the secular games standing left, holding winged caduceus and round shield.
/
Youthful, laureate head of deified Julius Caesar right; above, comet.
RIC I (2nd ed.) 340.
2.99 g.
19.30 mm.
RR.
Very rare.
F.
Start price € 60
Current price € 71
Minimum bid: € 76
Minimum bid increment € 5
Bids: 2