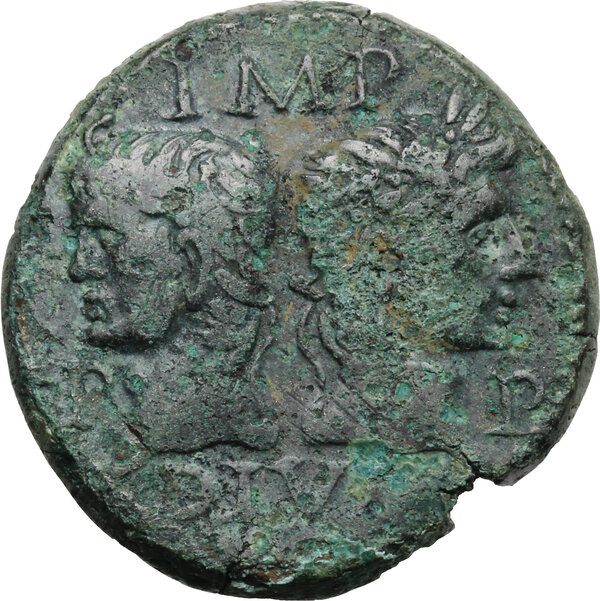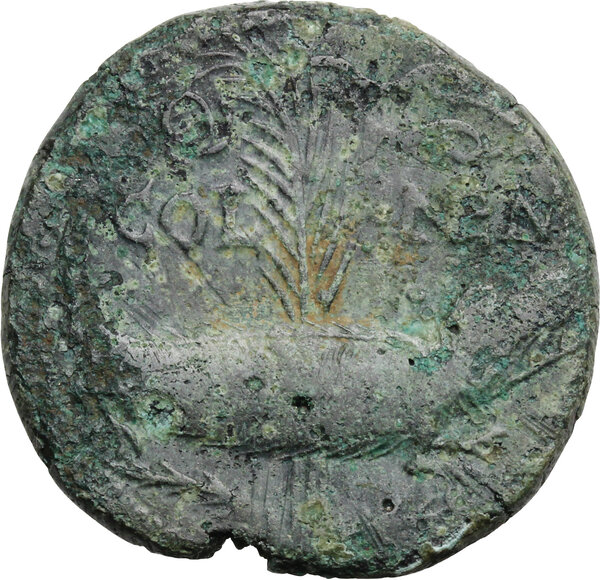 Lot 327:
Augustus (27 BC - 14 AD) with Agrippa (died 12 BC).
AE As, Nemausus mint, 15-13 BC.
Heads of Agrippa, laureate and wearing rostral crown, and Augustus, laureate, back to back.
/
Crocodile right, chained to palm.
RIC I (2nd ed.) 161.
12.78 g.
27.00 mm.
Enchanting green patina.
About VF.
Start price € 70
Current price € 70
Minimum bid: € 75
Minimum bid increment € 5
Bids: 1