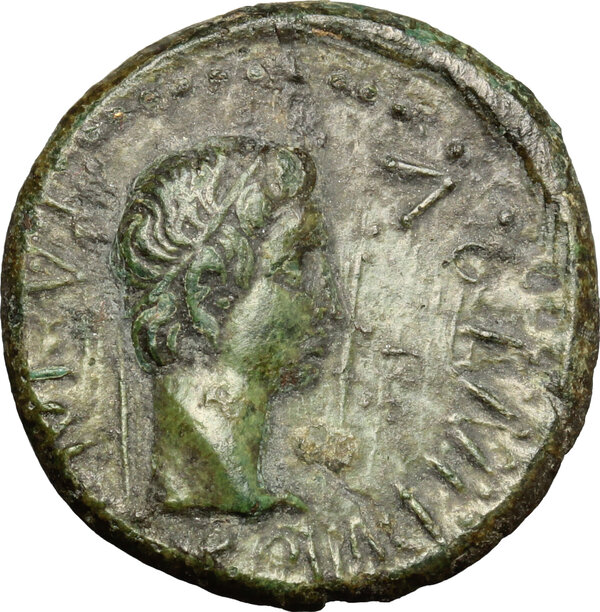 Lot 309:
Augustus (27 BC - 14 AD) with Rhoemetalces I.
AE 22mm, Uncertain mint in Thrace, 11 BC-12 AD.
D/ Head of Rhoemetalces right, diademed; before, small head of Kotys.
R/ Head of Augustus right, bare; before, Capricorn.
RPC 1717.
g. 6.98
mm. 22.00
Olive-green patina.
About VF/Good F.
Start price € 60
Current price € -
Minimum bid: € 60
Bids: -