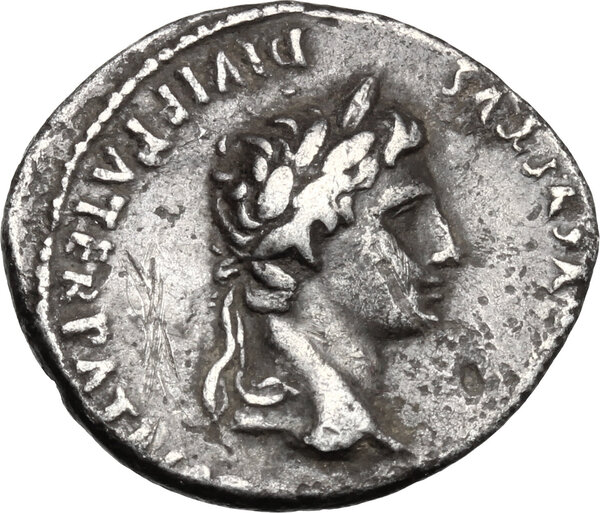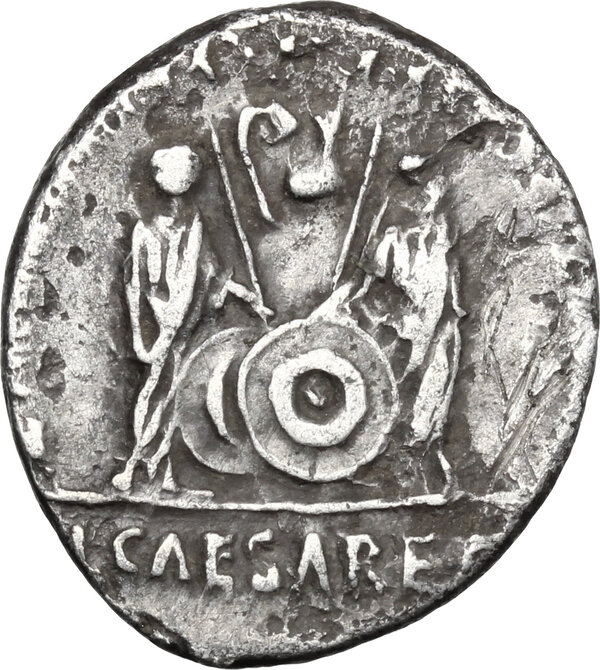 Lot 299:
Augustus (27 BC - 14 AD).
AR Denarius, Lugdunum mint, 2 BC-4 AD.
D/ Head right, laureate.
R/ Gaius and Lucius Caesar standing facing, each resting a hand on one of two shields set on ground between them; behind the shields, two crossed spears; above, lituus and simpulum.
RIC 210.
g. 3.71
mm. 19.00
Toned.
VF.
Start price € 70
Current price € 75
Minimum bid: € 80
Minimum bid increment € 5
Bids: 2