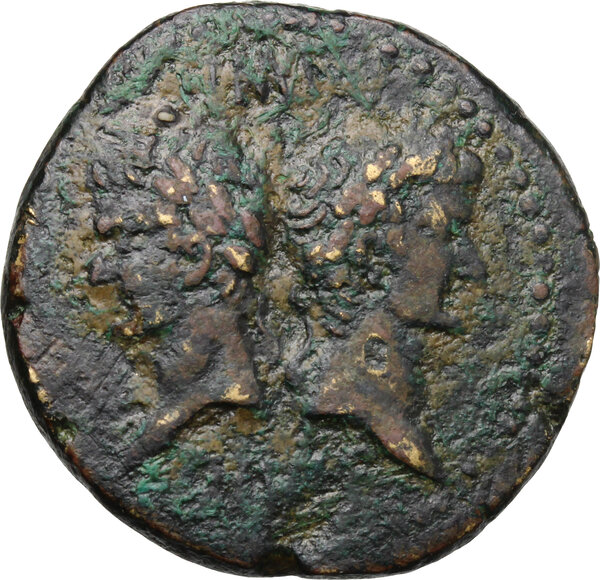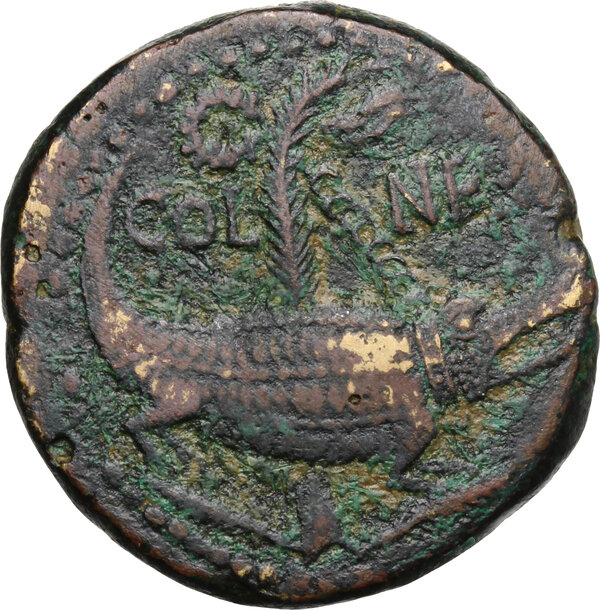 Lot 296:
Augustus, with Agrippa (27 BC-14 AD).
AE As. Nemausus mint. Struck circa 10 BC-10 AD.
D/ Head of Agrippa left, wearing rostral crown, and head of Augustus right, wearing oak wreath, back to back.
R/ COL-NEM. Crocodile right, chained to palm-tree with long, vertical fronds; at the top of the tree, wreath.
RIC 158.
g. 13.62
mm. 28.00
Green and brown patina.
About VF.
Start price € 30
Current price € 45
Minimum bid: € 50
Minimum bid increment € 5
Bids: 4