1.4.2020 - COVID-19 Update: the virus will not stop us!
The postal service and couriers are still working and we are shipping orders as usual. Our office is closed to public but you can get in contact with us by phone and e-mail. We continue to prepare auctions as usual! Follow us!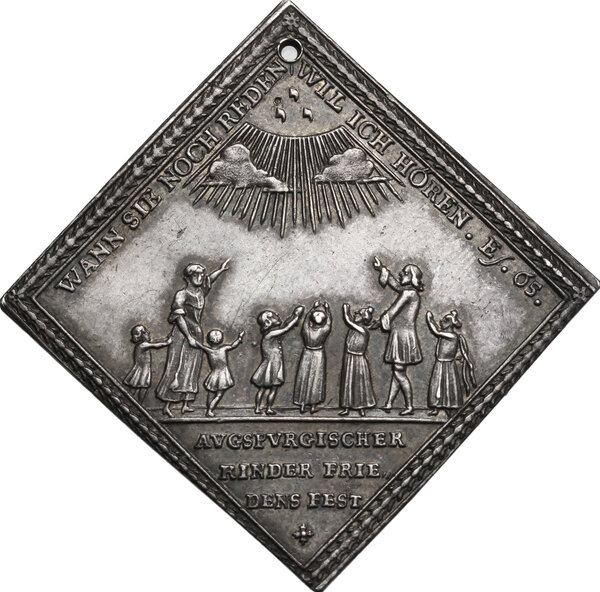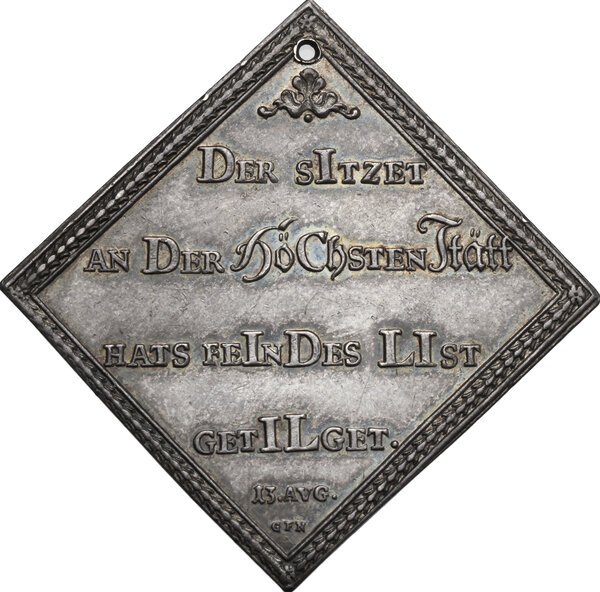 Lot 1001: Germany. Augsburg, Free Imperial City. AR Klippe Medal 1704 (chronogram). D/ Parents with six children raise hands towards heaven, with raidiant clouds and three symbolic flames. R/ (ornament) / DER SITZET / AN DER HÖCHSTEN STÄTT / HATS FEINDES LIST / GETILGET. / 13.AVG., with some letters of text larger in chronogram style. Julius 661. AR. Inc. G. F. Nuremberg. 31x31 mm. Suspension hole. Accompanied by an old blister. Lovely toning UNC.

For the Children's Peace Festival and the Victory at Höchstädt.
Start price € 100
Current price € -
Minimum bid: € 100
Bids: -