1.4.2020 - COVID-19 Update: the virus will not stop us!
The postal service and couriers are still working and we are shipping orders as usual. Our office is closed to public but you can get in contact with us by phone and e-mail. We continue to prepare auctions as usual! Follow us!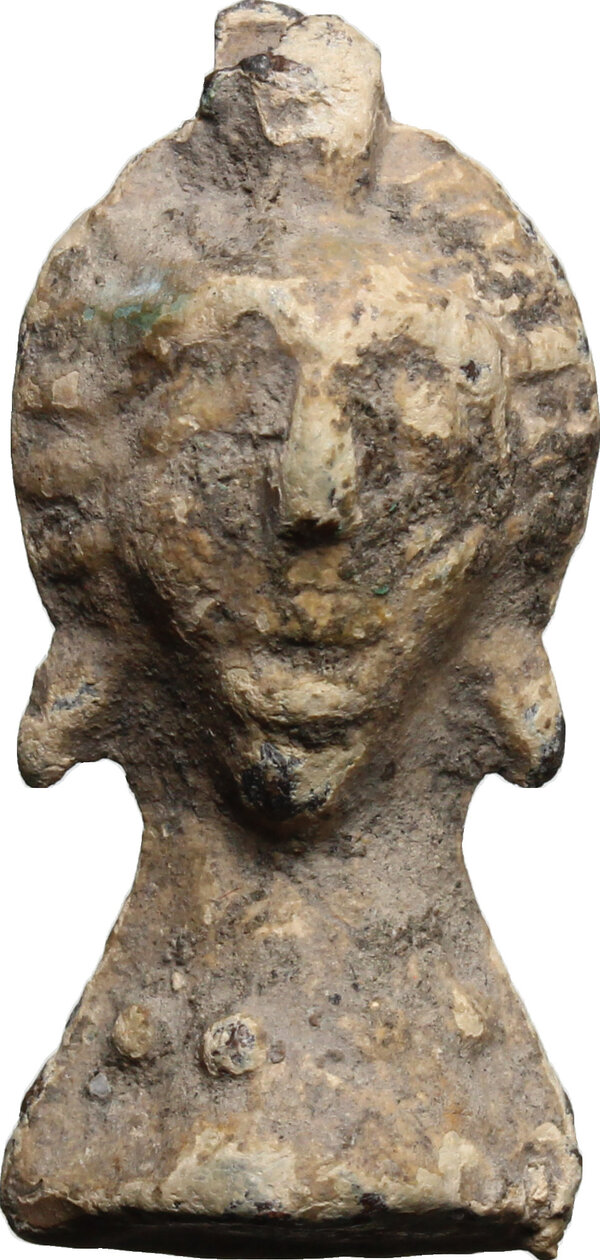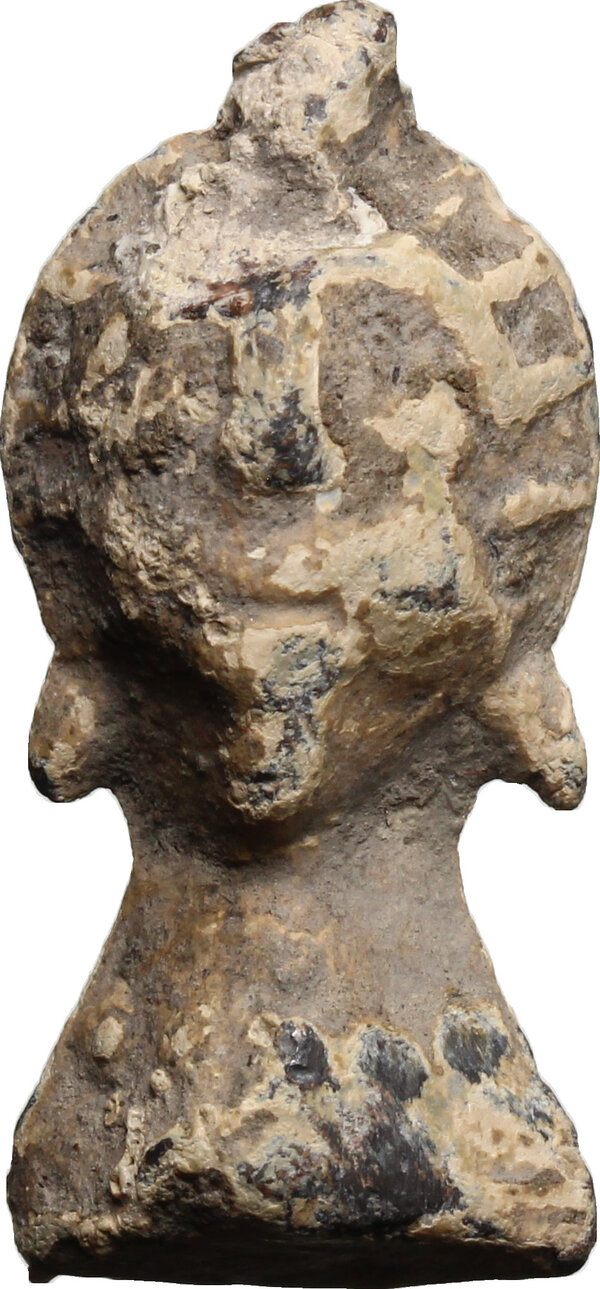 Lot 660: "Groma " weight in the shape of bust. Roman period, 1st-3rd century AD. 30 mm height. 21.11 g.

In the building of a Castra, after having flattened the ground and before starting the ditch and wall construction, an agrimensor (land surveyor) drew the locations of the streets and of the wall, beginning from the center of the field, using the groma. It follows the description of this topographical tool and its use. (https://legioneromana.altervista.org/content/how-use-roman-groma?language=en).
Start price € 30
Realized price € 40