1.4.2020 - COVID-19 Update: the virus will not stop us!
The postal service and couriers are still working and we are shipping orders as usual. Our office is closed to public but you can get in contact with us by phone and e-mail. We continue to prepare auctions as usual! Follow us!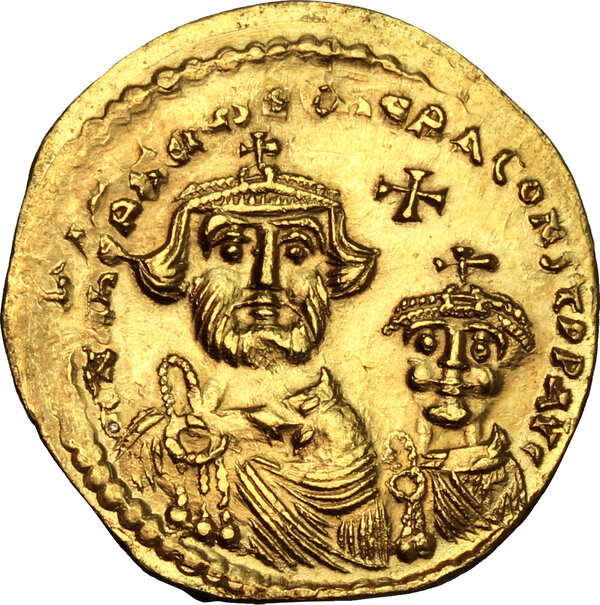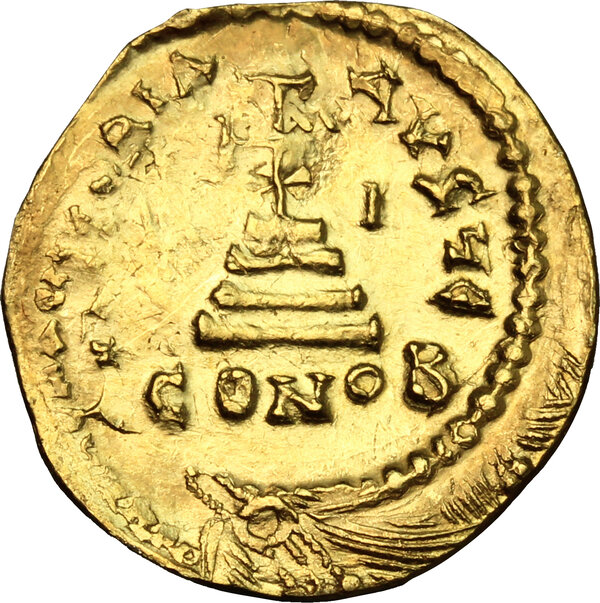 Lot 633: Heraclius, with Heraclius Constantine (610-641). AV Solidus, Jerusalem mint (?), 619-620. D/ Busts of Heraclius and Heraclius Constantine facing, crowned, draped; between, cross. R/ Cross potent on three steps. MIB 77 (Cyprus); DOC 188a (Alexandria); Sear 852. AV. g. 4.43 mm. 22.00 Ex jewelry. Good VF.

This type was formerly attributed to Alexandria, Hahn has suggested Cyprus. The mint Jerusalem is suggested by S. Bendall and M. F. Hendy in therit article "Bonusus, comes Orientis, and the mints of Antioch and Jerusalem under Phocas and Heraclius " (s. Sear, Byzantine Coins, note to 852A).
Start price € 250
Realized price € 310