1.4.2020 - COVID-19 Update: the virus will not stop us!
The postal service and couriers are still working and we are shipping orders as usual. Our office is closed to public but you can get in contact with us by phone and e-mail. We continue to prepare auctions as usual! Follow us!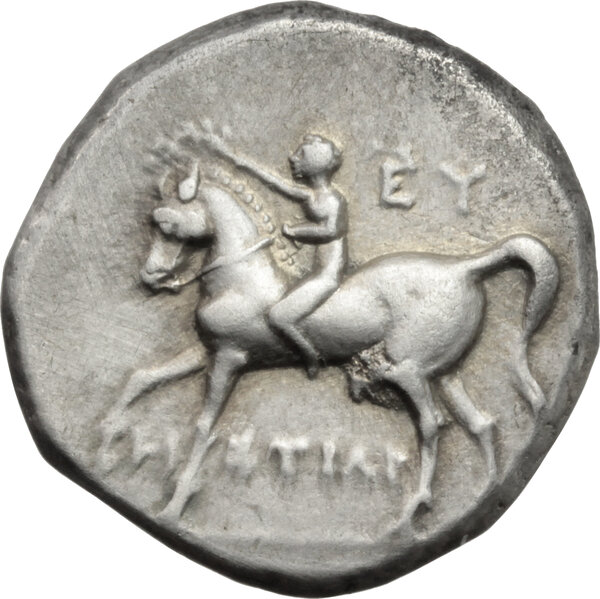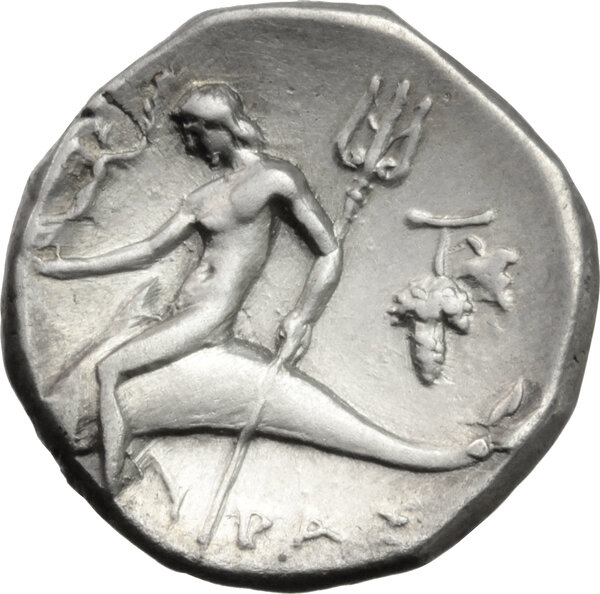 Lot 25: Greek Italy. Southern Apulia, Tarentum. AR Nomos, c. 272-240 BC. Histiar-and Eu-magistrates. D/ Youth on horseback left, crowning horse with wreath; EY to right, HI-ΣTIAP below. R/ TAPAΣ. Phalanthos on dolphin left, holding Nike and trident; to right; bunch of grapes. Vlasto 842. HN Italy 1026. AR. g. 6.42 mm. 20.00 A very attractive example, lightly toned with nice golden hues. About EF.


Start price € 200
Current price € 200
Minimum bid: € 220
Minimum bid increment € 20
Bids: 1