1.4.2020 - COVID-19 Update: the virus will not stop us!
The postal service and couriers are still working and we are shipping orders as usual. Our office is closed to public but you can get in contact with us by phone and e-mail. We continue to prepare auctions as usual! Follow us!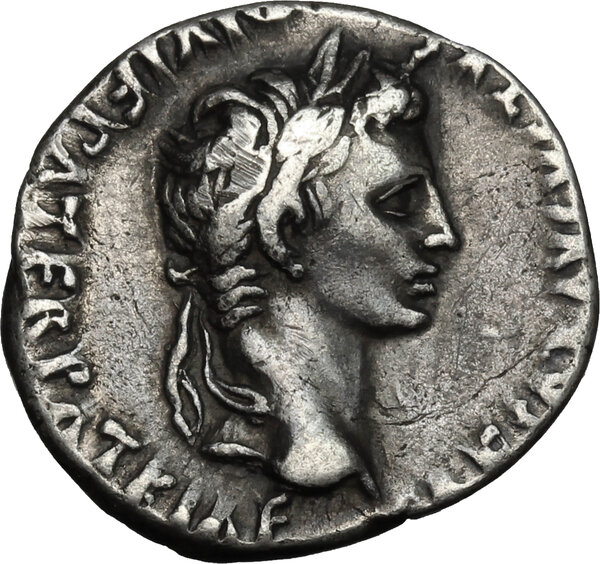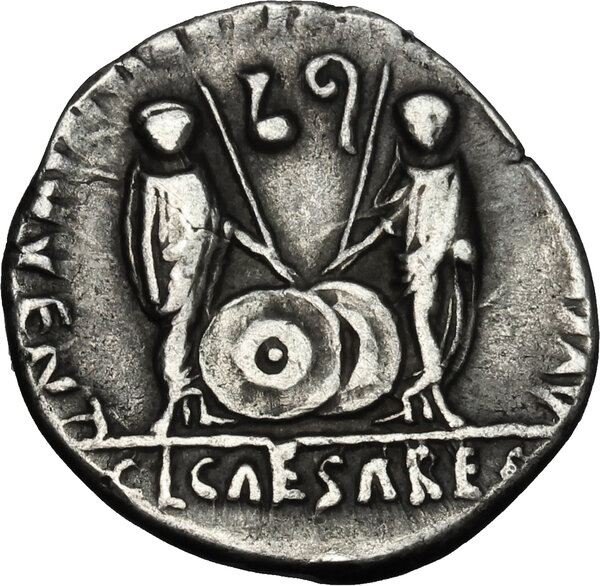 Lot 302: Augustus (27 BC. - 14 AD.). AR Denarius, 2 BC-2 AD. D/ CAESAR AVGVSTVS DIVI F PATER PATRIAE. Laureate head right. R/ C L CAESARES AVGVSTI F COS DESIG PRINC IVVENT. Gaius and Lucius Caesar, on left and right, standing facing, each togate and resting a hand on one of two shields set on ground between them; behind the shields, two crossed spears; above, on left, simpulum right, and on right, lituus left. RIC 207. AR. g. 3.58 mm. 19.00 Old cabinet tone. Good VF.


Start price € 100
Current price € 170
Minimum bid: € 180
Minimum bid increment € 10
Bids: 8