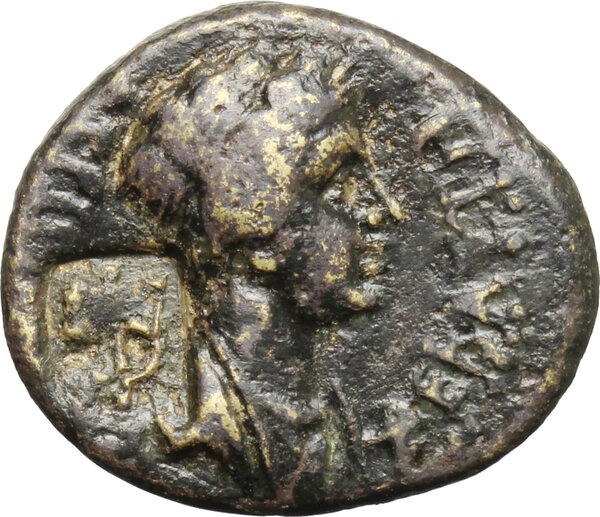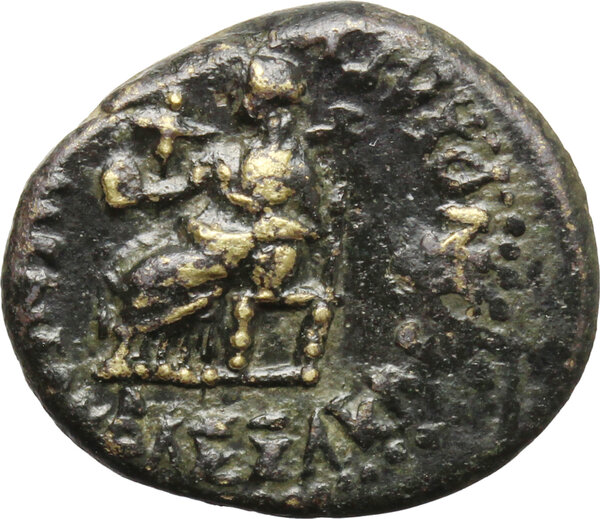 Lot 315:
Agrippina Junior (Augusta 50-59 AD).
AE 17 mm, Bassa, wife of Kleon, archierea. Struck circa AD 54-55. Eumeneia mint (Phrygia).
D/ Draped bust of Agrippina Junior right; c/m: double-headed axe with serpent entwined at handle in incuse oval.
R/ Cybele seated left, holding phiale and resting arm on tympanum.
RPC 3151.
g. 2.85
mm. 17.00
VF/Good VF.
Start price € 80
Current price € 130
Minimum bid: € 140
Minimum bid increment € 10
Bids: 9